Dr Carmel Built (Partner)
MB ChB
I graduated from Auckland University Medical School  in 1984 .
Following Graduation I spent additional time working as a Registrar  in  Paediatrics  .
I started my career as  a GP  in 1988 .
Since that time I have worked as a GP  in Mt Eden , Avondale , Mt Albert and then for the last 17 years in Three Kings .
It is lovely to be joining the team at Cornwall Medical Centre .
I have many years of experience as a GP and enjoy all aspects of General Practice .
For  the last 10 years , until April 2017 , I was also on  the Board of a PHO – Primary Healthcare Organisation .
In that role I was in a position to advocate on behalf of patients and practices help improve patient care and outcomes .
I am married to Richard , a Structural Engineer , and we have 2 adult children .
My daughter is now training in Auckland to be a Paediatrician , and my son works in Law and Finance .
We live in the city and spend most weekends on Waiheke , enjoying the outdoors , the views and the relaxed weekend lifestyle that is Waiheke .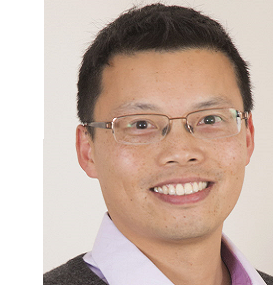 Dr Vincent Chan (Partner)
MB ChB (hons) Birm 2002; FRNZCGP 2008; Dip Paediatrics; Dip Community Emergency Medicine; Postgraduate Cert Obstetrics and Gynaecology
I completed my medical degree with Honours from Birmingham University in England in 2002. After gaining experience and postgraduate qualifications while working in various specialties such as Medicine, Surgery, Emergency and Trauma, Paediatrics, Geriatrics, Obstetrics and Gynaecology, and rural General Practice, I entered General Practice in 2006 – gaining Fellowship and later settling down in becoming a Partner at Cornwall Medical Centre in 2013. It is a responsibility, a privilege, and a pleasure to serve the community together as part of this dedicated primary care team – now and for many years to come.
From newborn baby checks to serving a number of Rest Homes; from preventative health to chronic and palliative care – my philosophy is to have a long-term commitment to ongoing care, being approachable, caring and communicative at all times, and continuously keeping up to date with medical advances.
Born in Hong Kong, and migrated to New Zealand at the age of ten, I am fluent in English and Cantonese, plus basic Mandarin.
I enjoy spending time with my young family, the great outdoors, as well as supporting Aston Villa Football Club through thick and thin!
I enjoy all aspects of general practice, as well as skin biopsies and mole excisions.
I am available for consultations full time – now with Dr. Sapna Samant as my Associate, providing full day consultations Monday to Friday, plus rostered Saturdays.
This means increased choices of appointment times to suit your schedule. Same-day appointments/within 24 hours is usually possible with either myself or Dr. Samant.
New patients welcome.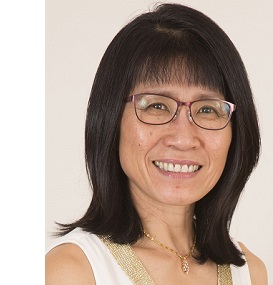 Dr Wee-Ling Khoo (Partner)
MB BS Melbourne, Dip. Obst, FRNZCGP, Cert Primary Skin Cancer Therapeutics, Cert.Primary Skin Cancer
I have been a GP in the Onehunga/Royal Oak area for 26 years, and a part of Cornwall Medical for 21. Graduating from Melbourne University in 1984, I obtained my Diploma in Obstetrics in 1990 then my Fellowship of the RNZCGP in 1995.
In that time it has been a privilege to serve the area as it has grown and developed. Over the past 25 years I have treated entire generations of families, ranging from great grandparents down to great grandchildren. This has afforded me a wealth of experience and a deep understanding of people, their families and the community they form.
I have a wide range of expertise including but not limited to Family Medicine, Children's Health, Women's Health, and Eating Disorders. I also have qualifications in Dermatoscopy and am capable of performing annual mole checks, as well as minor surgery to remove skin lesions.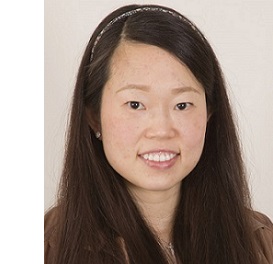 Dr. An Lim (Partner)
MB BS London; FRNZCGP
I completed my medical degree in University of London (UK) in 2008, worked in London for a year before I decided to move to New Zealand with my husband, Dr Ker Liong, who is also a GP.
I have been working as a GP since 2012. I believe in patient-centered care and to involve the family if necessary, also the importance of good communication. I am fluent in English and Mandarin.
I enjoy every aspect of general practice and have a special interest in Women's and Children's Health.
I am taking new patients.
Dr. Ee Ling Loo
MB BCh BAO (NUI); PG Dip O&G (Otago); Dip Paed (Auckland); MRNZCGP
After completing my medical degree in Ireland and Malaysia in 2010, I worked across a variety of specialties in Ireland and New Zealand before entering General Practice in 2016. 
I have additional postgraduate qualifications in Obstetrics and Gynaecology from Otago University, as well as a diploma in Paediatrics from Auckland University. While I enjoy many aspects of general practice, I have a special interest in women's health and can provide Jadelle, Mirena and IUD contraceptive insertions/removals, minor surgery, urgent care, and chronic disease management.
I am married to an Oncologist-to-be, and we have 2 young boys who keep us busy. In my spare time, I enjoy hanging out with family and friends, reading, baking and sewing.
Dr Trish Reeves
FRNZCGP, MRCGP, Dip Child Health , Cert of Travel medicine
I am originally from Berlin in Germany, where I did my original medical training. In 2001 I moved to the UK and worked  in Paediatrics and later in Psychiatry. I trained as a GP in the greater Manchester becoming a member of the Royal College of GPs in 2011. Moved to New Zealand in 2012 and became a member of the New Zealand Royal College of General Practice in 2014.
I was part of the team of Port Nicholson Medical Centre in Wellington for 3 years and moved to Auckland at the beginning of this year.
I enjoy working in General Practice because there are so many different aspects to it. I believe in preventative health care and working together with patients to manage their health problems . I have a diploma in child health and enjoy looking after children and young families. Last year I did my certificate of Travel Medicine at the University of Otago.
I have two children and am married to an ophthalmologist. Apart from English, I speak German , French and a bit of Spanish.
Dr Sapna Samant
M.B.B.S (1992), Master in Film, Television and Media Studies (2004), NZREX (2012), MRNZCGP (2017) 
My GP career started in 1992.
At one stage, I took time out to pursue my other passion in film and writing. Having obtained a Master's degree in film, television and media studies from the University of Auckland in 2004, I have worked in the media and creative sector ever since.
My interest in storytelling has enriched my experience as a doctor, which has in turn influenced how I see disease and wellness, in the context of the richness and the wholeness of people's lives with their whānau and communities.
After 5 years working as a GP in Porirua, we moved back to Auckland in 2019.
I have special interests in migrant and refugee health, youth health and mental health as well as Māori and Pasifika health. I have worked in marae and outreach clinics and for NGOs.
I am experienced in Jadelle insertions and removals for contraception, steroid joint injections, and minor surgical procedures such as excision of skin lesions and moles.
I am currently doing a Post Graduate Diploma in Travel Medicine at the University of Otago.
I can speak fluent Marathi and Hindi, a fair amount of Gujarati and a smattering of German, Spanish and Arabic. I have up to level rua in Te Reo. Intercultural communication is one of my strong skills.
I love to travel, read books, watch films and write. I love beautiful clothes and shoes. I am a keen student of yoga and Vipassana and hope to start learning tai chi as soon as I can.
New patients welcome.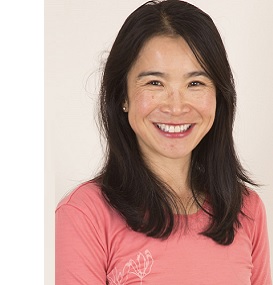 Dr Jacqui Tam
MB ChB, Dip Obstetrics, Dip Paediatrics, FRNZCGP
I have been a GP since 1995 and spent time in Australia doing further training before coming back to New Zealand. I have extra qualifications in Gynaecology & Paediatrics. I enjoy spending time with my husband, 2 children and a dog that keeps me busy. It is a privilege to get to know and help patients.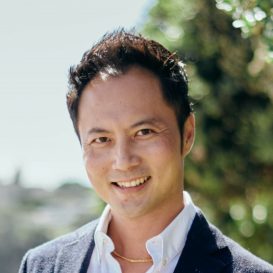 Dr Steven Tan (Partner)
MB ChB, FRNZCGP, Cert. Surgical and Medical Management of Skin Cancer, Cert. Fundamental Dermatoscopy
"A physician is obligated to consider more than a diseased organ, more than even the whole man – he must view the man in his world." – Harvey Cushing.
I began my medical career after graduating from the University of Auckland approximately 15 years ago. Before life as a General Practitioner, I trained in various parts of New Zealand and also spent a year in Australia, predominantly in Bariatric and General Surgery. Following that I came home to Auckland to train in Emergency Medicine.
I love meeting people and as I was brought up prioritizing family values, it was only natural that I gravitated to General Practice. 
With this in mind, I am truly blessed to be a part of the Cornwall Medical Family.  I am confident that I will be the sort of Doctor I always desired to be – providing personalised, efficient and friendly service while maintaining a high standard of medical care.
I am a Fellow of the Royal New Zealand College of General Practitioners (RNZCGP) and have great interest in Men's Health, Wound and Injury Care, and Long Term Conditions. I am also particularly interested in Minor Surgery in particular, Skin Cancers.
When not at work, I am likely enjoying time with my family and friends, exercising or looking for the next travel adventure.
I am currently accepting new patients.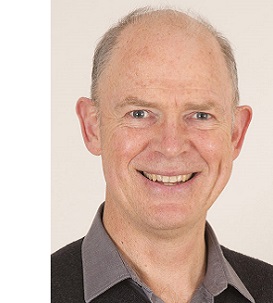 Dr Peter Zink (Partner)
MB ChB Otago; Dip Obst; FRNZCGP
After completing my degree in 1983, I began general practice work at Royal Oak and have been at this site for over 25 years. I have special interests in aged care health (Diploma in Geriatrics), adult preventative care and aspects of skin conditions and minor surgery.
Health education and good communication is a priority. I speak German as a second language.
I am taking on new patients